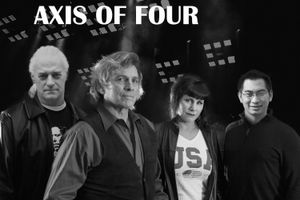 "Bridging Classic Rock with  Contemporary Music"
AXIS OF FOUR is an American alt-rock group that emulates classic English heavy bands with a Yankee twist, playing an "old-school / new-school" style that features the vocals and guitar attack of composer Rick Cittar. Long-time musical partner  Suzanne Lattuca adds power and punch to the rhythm section with her rock-solid bass. The band will introduce guitarist Norman Villacorte to the mix this summer, as well as re-uniting with Scott Irwin, the original drummer of band. Their arrangements run from heavy and dripping with metal, to clean and sweet with the classic Strat sound, framing Rick's powerful and expressive vocals and pop-oriented writing.  
The band, whose members hail from San Francisco, and Concord/Walnut Creek, released "Flinstoned" in late 2013, and are currently working on tracking for their next album. Jettisoned".  Check out
www.axisofour
for more information and to stream "Flintstoned" 
www.axisoffour.com
www.facebook.com/AxisOfFour
www.youtube.com/axisoffour
twitter.com/axisoffour
4members
rick@axisoffour.com
1 415 218 0210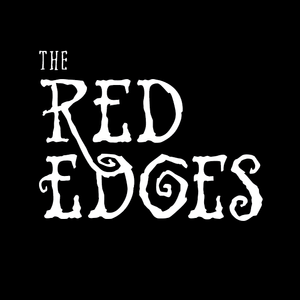 The Red Edges are an Oakland-based progressive rock band, playing music that distills alt rock, metal, and straight-up rhythms into a form of rock that is dynamic and electrifying. They are currently holed up recording their debut album, 
Metal Ghosts
. Rocking shows to connect with fans and musicians is their priority before their album is released. They aim to thrill, and their live presence is magnetic.
The three piece band fills the room with so much energy and power, Motörhead would be proud. So would Rush. And also the Yeah Yeah Yeahs. Singer/songwriter Jordan River never holds back, while bassist Sean Matteson lays it on thick, and drummer Jake Kernodle appeals to the masses. The Red Edges are a powerful band on a mission to inspire others to be bold.
facebook.com/therededges
soundcloud.com/therededges
Jordan 1 530 613-9585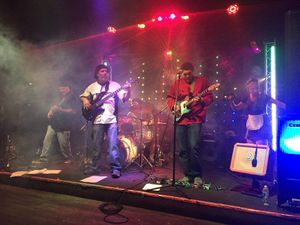 The creative chefs of The East Bay Soup Kitchen started playing with local guitar master Steve Sage at Diablo Valley College back in '98.  They took a short hiatus and re-emerged in December 2014 as a solid three-piece, and have continued to perform live in the Bay Area.  Known for their tasty recipes for rock and barrelhouse R&B, The East Bay Soup Kitchen aims to feed the soul and spirit of their fans.
facebook.com/East-Bay-Soup-Kitchen
reverbnation.com/eastbaysoupkitchen
Clint 1 925 348-4251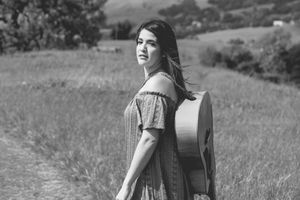 SUNNY
Sunny Balopole was born into a musical family in San Mateo, California. From early childhood she was surrounded by family jam sessions, and by age 12 was gigging with her dad, a professional pianist. 
She has played venues throughout California. Sunny has studied at San Francisco State, Sierra College and College of San Mateo and plays piano, bass and guitar in addition to singing.
 .
 Her repertoire contains many originals and her debut CD is in the works. Musical influences include Stevie Wonder, Paul McCartney and Carole King. Currently Sunny performs around the Bay Area as a solo act. Her goal is to sustain her career as a songwriter, recording artist and performer and bring beauty into the world. 
1 member 
sunnygbmusic@gmail.com
1 650 346 775
https://www.facebook.com/musicbysunny/